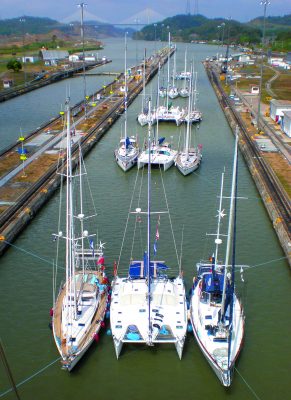 Advisory to Shipping No. A-38-2020
Suspension of the Temporary Procedures for Small Craft Transits due to COVID-19 Pandemic
The Panamanian Government, through the Ministry of Health, has initiated the gradual reopening of certain restrictions that were implemented for several months due to the COVID-19 pandemic, such as quarantines and curfews.
As a result, the temporary procedures applicable to small craft under 20 meters (65 feet) in length overall announced in Advisory A-14-2020 and implemented since April 9, 2020, are hereby suspended. The Procedure for Securing a Handline Transit of the Panama Canal may be found at:
https://www.pancanal.com/common/maritime/forms/4352-2020.pdf
The Panama Canal Authority (ACP) in conjunction with the Ministry of Health will continue to monitor the current situation regarding the COVID-19 pandemic and will announce any changes to these procedures in a timely manner.