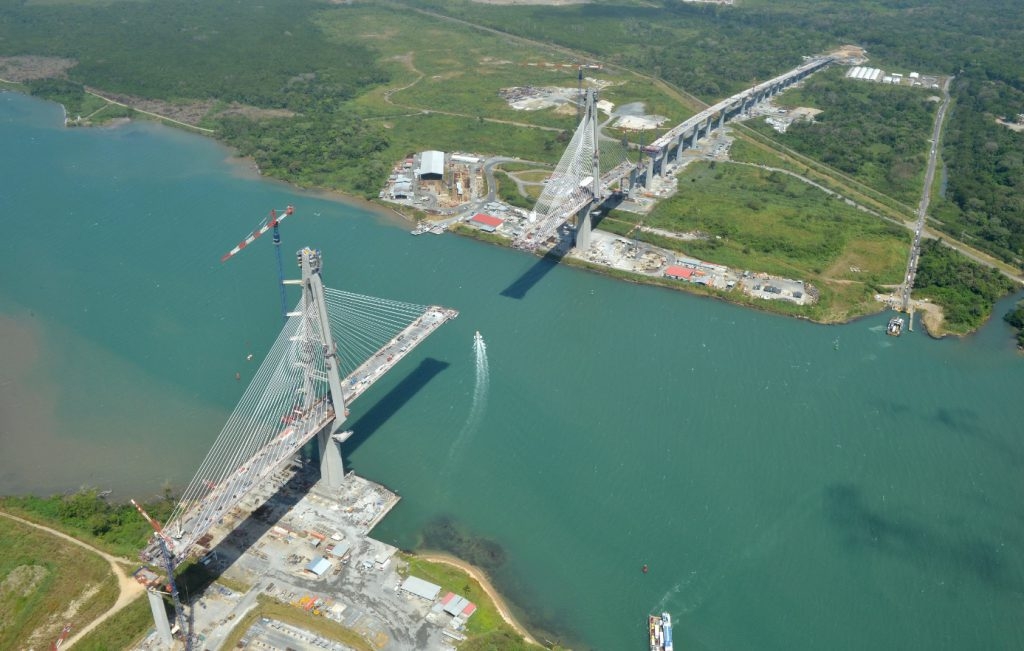 In 2018, the Panama Canal consolidates its responsibility with the country  working on the  new Atlantic Bridge. This new bridge will give a direct connection from the coast of Colon province with the capital areas. The project currently has more than 90% compliance with a cost of about 570 million dollars.
Colon is a province known for its coasts and for hosting one of the most important ports in the country. Currently, it is a fundamental economic zone for the Panama Canal and for the logistics sector in general. With this access to your land the transfer of merchandise will be facilitated.
The construction of this bridge was approved on July 17, 2006 and its construction would begin after the inauguration of the new locks. The project has a total length of approximately 1,050 meters with a suspended structure of 4 lanes and will benefit more than 40,000 inhabitants.
Source:
https://bit.ly/2N6AUNu
https://bit.ly/2Podx3e
https://bit.ly/2Mr03pu